Treated Pine Sleepers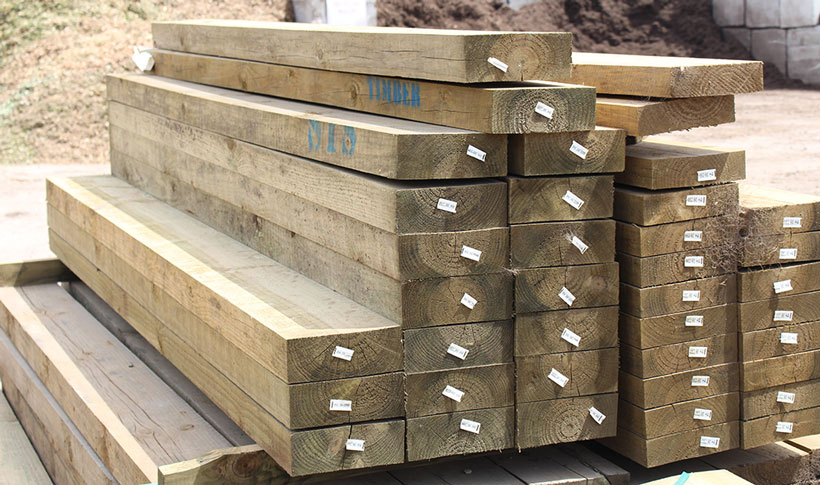 Treated Pine Sleepers CCA (Copper Chrome Arsenate) has been used as a wood preservative since the 1930's and has been used in a myriad of applications including landscaping, utility poles and decks and wharfs.  It is suitable for all Hazard Class situations (the 'H' level marked on the timber) although in recent years its use has been restricted so it may not be used in children's playgrounds, deck boards, hand railings, picnic tables and vegetable garden boxes.
Naturewood ACQ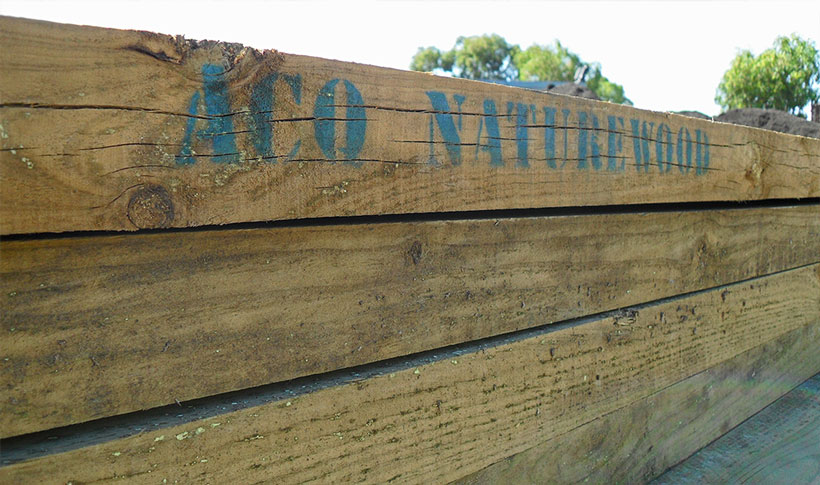 Essentially the sleepers are exactly the same as the treated pine variety with the exception that they are treated without the CCA (chromated copper arsenate) and instead treated with a waterborne Alkaline Copper Quarternary preservative system designed to provide long term protection of the wood exposed in exterior applications.  Strict proven tests results has established the effectiveness of the naturewood technology against wood boring insects and fungal decay.  These are perfect for use in vegetable gardens as they won't leach harsh chemicals into the environment.
We stock the following sizes:
200x50x2400mm – also available in ACQ
200x75x2400mm – also available in ACQ
200x75x3000mm
200x100x2400mm