Birdbaths & Rock Ponds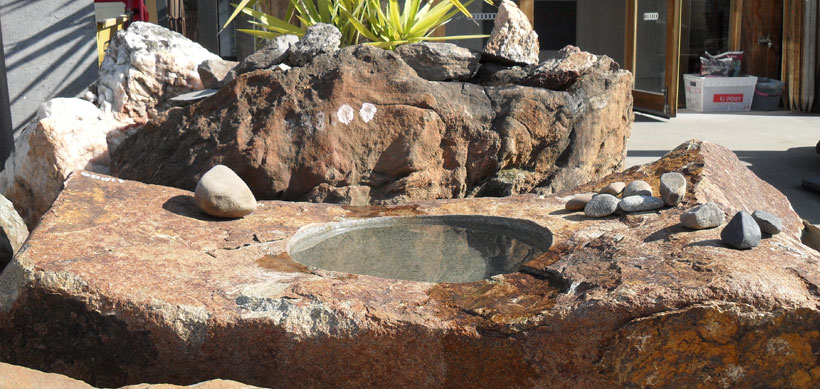 A natural birdbath/rock pond is a rock that has a naturally formed "pond or dip" that holds water. These are rare to come across and are a stunning feature in any garden. A man-made birdbath/rock pond has had a "pond or dip" formed into the rock by extensive workmanship using specialised diamond tools.
We occasionally come across the natural ones as we tip off various rocks; we pull these out of the rock yard and place them for sale out front of our Office. We also have a small selection of man-made ones to look at. You can also select your own feature rock to have one commissioned.
The below photos are examples of birdbaths that we have had in stock. Please contact the Office to find out if we have any currently available or follow our socials for more.